There are some very important areas that affect the quality of your VoIP Service and he's some basic information:
Your Internet Connection
The most important thing you need to know about VoIP is that the ability to make and receive calls and the call quality is almost entirely dependent on your Internet connection and your local network and that we why we recommend that you have a business grade Internet service OR get a dedicated ADSL service (which we can provide) to handle just your calls. When you separate your call traffic from your data traffic your call quality won't be affected by someone downloading a large file or several people in your office watching YouTube videos.
Your Network
The quality of your network cabling and the modem that you use to connect to the Internet also have a huge impact on the quality of your calls and that is why we prefer to work with experienced IT and Networking professionals who can ensure that your system is always operating at peak performance.
VoIP Security
As with all digital online services it is very important to keep your username and passwords private and confidential. A common risk for VoIP telephony is Toll Fraud, read about how we manage VoIP security.
More information
We have written some blog posts to help you better understand a bit more about the technical aspects of VoIP.
VoIP Business Telephone System Handsets


VoIP handsets enable your small business to take advantage of the functionality and flexibility of a hosted CloudPBX. These handsets can be located in remote offices like staff or contractors homes or even interstate or international offices.
Learn more about Business Telephone System Handsets
Business Telephone System Call Flow Scenarios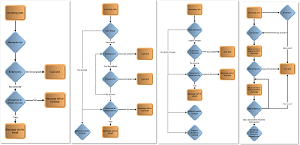 Do you want to see how most people handle the calls with their business telephone system? These call flow scenarios enable you to quickly choose from the most common choices and can help you get a good solution quickly.
Business Telephone System Scenarios
[button link="http://virion.com.au/services/cloudpbx-hosted-pbx/" bg_color="#0e6bf5″]CloudPBX Features[/button] [button link="http://virion.com.au/servicesupport/request-a-quote/"]Request a Quote[/button]  [button link="http://virion.com.au/order-cheap-phone-system-now/" bg_color="#0cba06″]Sign Up Now[/button]