Our course design team were exploring recent job ads for accounting and office administration support and we distilled it down to an alarming fact – most of these jobs want all rounders!
Accounting knowledge in Xero or MYOB is important (mandatory), good skills in Data Entry and Microsoft Office (Word & Excel) is important (mandatory) and communicating via email and the phone is important (mandatory). This job ad in particular for a Sydney based property services business seemed to demonstrate that they were looking for an all rounder.
Digital Marketing, Online Customer Service and Online Selling skills becoming more normal in job ads
We're all getting used to using online software services for EVERYTHING we do these days aren't we?
Software like Zoom, Microsoft Teams, Duo and even Facebook Workplace were once seen as technology only used by early technology adopters but they are now part of every persons conversation – much like email became in the early 2000's, when it displaced fax machines.
This is not just a workplace trend but applies to parents and children in relation to school classes and even assignments. Google Docs are often used for the creation of assignments, to encourage collaboration with other students and students are emailing their teachers directly.
Customer Service is part of the accounts receivable and accounts payable job description
If you are an accounts person you probably dislike the idea of having to "deal" with customers or suppliers over the phone because you don't know what to say. More than that the reason for calling is to
chase up money owed to the business from clients or
try to stall the money being paid to suppliers – that's hard.
Whether you like it or not, these tasks are either handled by an account manager for larger companies or the office and accounts person in smaller businesses.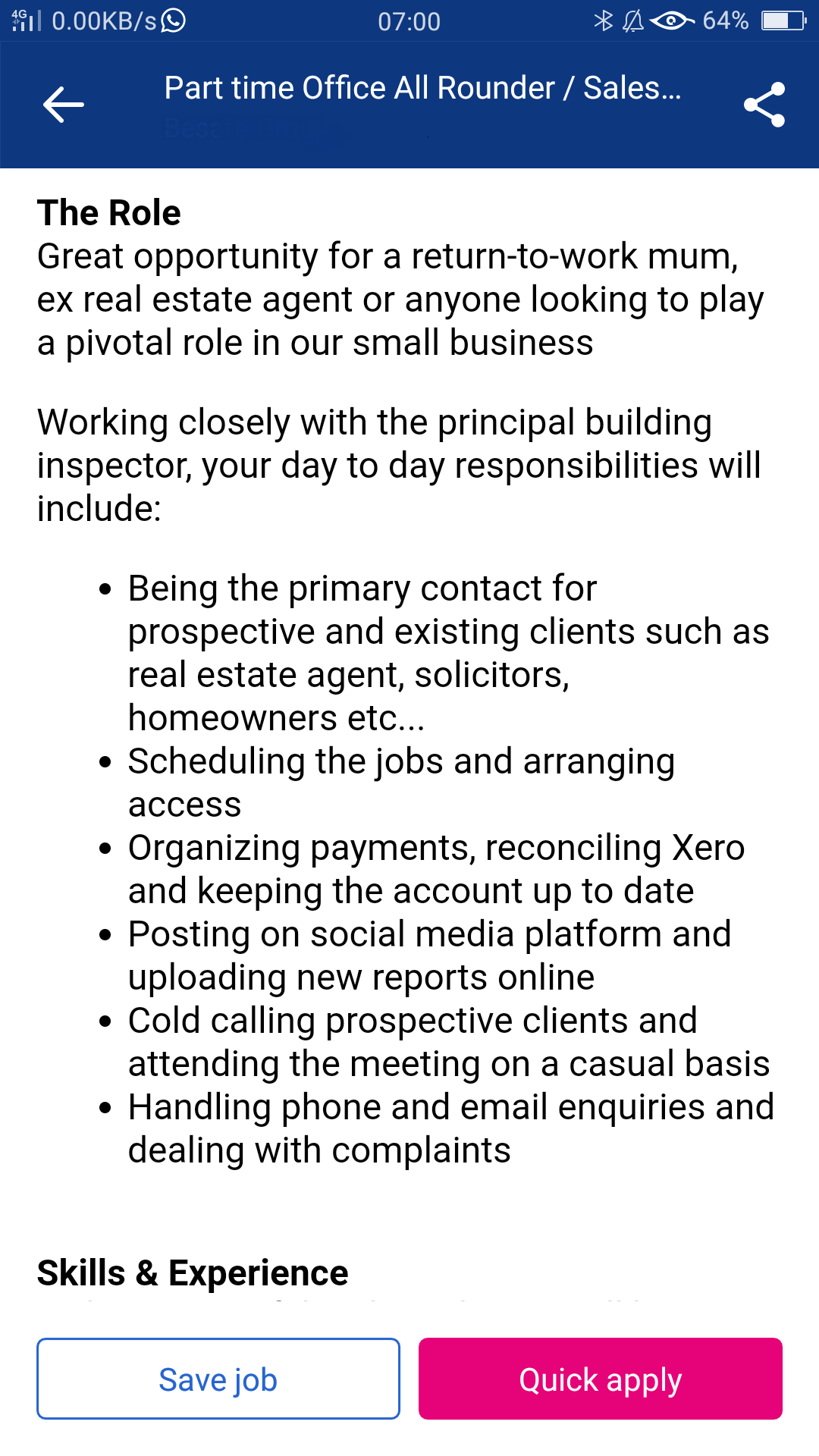 Do job titles really reflect the work you do?
As you can see in the responsibilities in the job ad above beginner level Xero skills are part of the job which makes it an accounts role. As you go down the list you see digital marketing tasks included (posting to social media), as well as cold calling (who loves that!?) and Customer Service and complaints handling. This is one HUGE scope for an accounts and office admin job, but wait, there's more..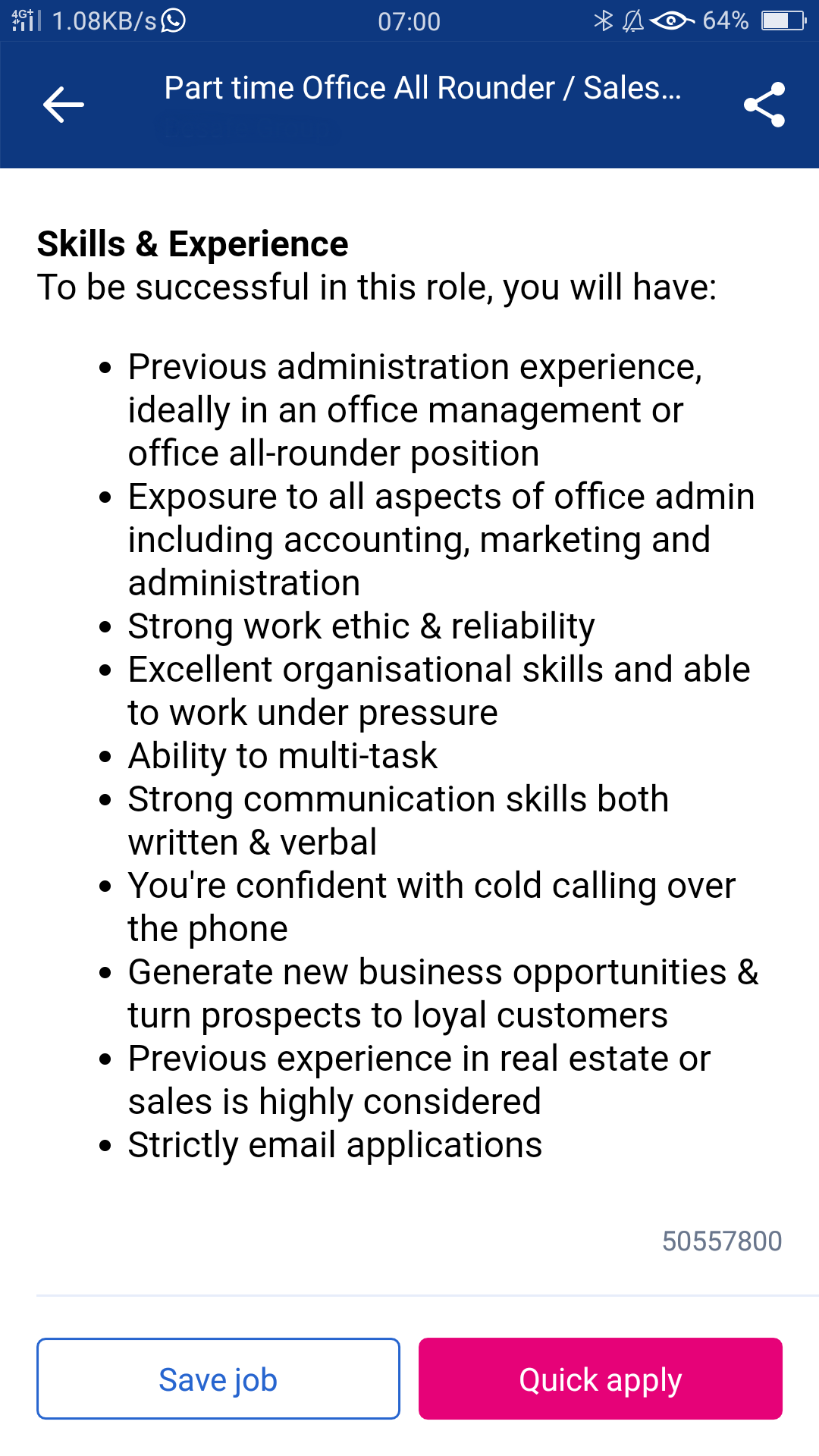 If you are strictly and accounts and office admin person and poo-poo this job you might be fine for now but these are skills that EVERY small and micro-business needs when they are employing staff or contractors.
It's a sign that more employees will need the skills and experience of a small business owner if they're looking to work for local small businesses. This is one reason that government and corporate jobs are popular.
Here are some other job titles which this blog post can apply to:
Data Entry & Admin
Office Assistant
Administration Assistant
Client and Sales Admin
Office Admin
Customer Service
Reception
Office Junior
Junior Admin Support
Office Allrounder
Customer Service Assistant
Customer Service Representative
Administration Officer
Office Admin Assistant
Operations Assistant
Share your experiences with me
If you have gone through a job application process or quoting using a project bidding site to find bookkeeping or virtual assistant clients please make contact and share your experience as I'm keen to see if this is becoming normal.