Digital Marketing for your business
Get discovered, stand out and chosen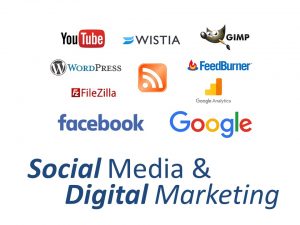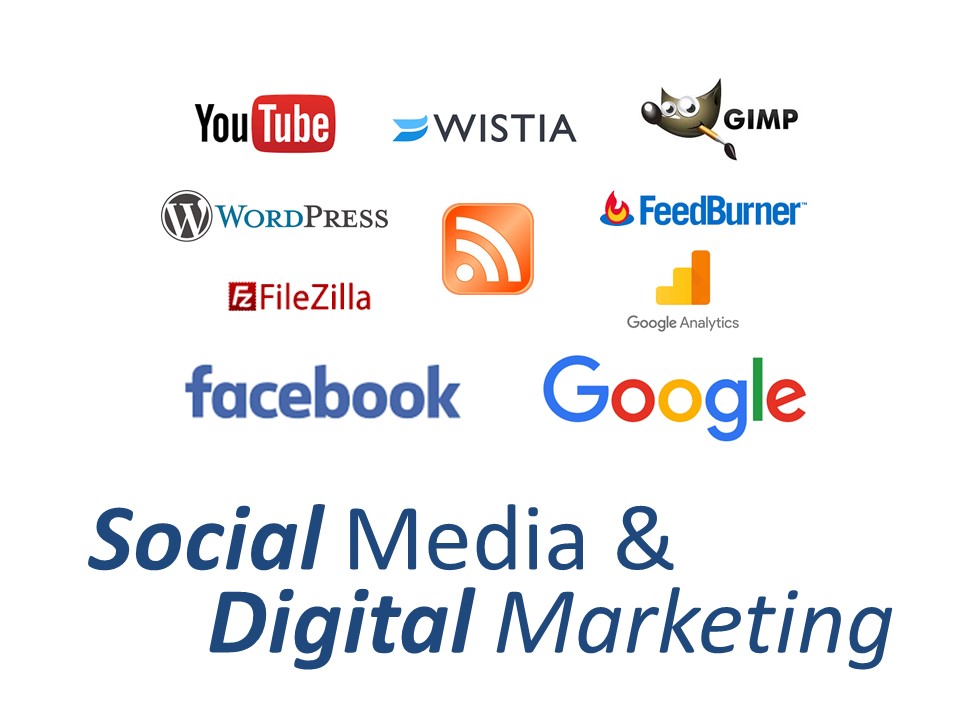 MARKETING INVOLVES EVERY aspect of your business from pricing and packaging to key messages, ideal clients (personas), customer journeys, special offers, call-to-action and so much of this has transitioned to digital marketing.
Most customers use the Internet to search for and find the products and services provided by your business but do they discover your business? The first piece of the digital marketing puzzle is to get discovered and this happens in the search stage. Once you get discovered you need to stand out from ALL the OTHER businesses who provide similar services.
You can stand out from your competitors using reviews, ratings, great images (for restaurant marketing), free samples, trials or by being in a convenient location with lots of parking. The key at this stage is to capture the customers details and begin building a marketing database.
—
No conflict of interest
Some website design, marketing and SEO companies have vested interests and earn commissions and fees from the many marketing options that they promote or recommend. However, many of these options might not match what will work for your business.
Other marketing companies experience a conflict of interest when they also perform work for other businesses which actually compete with yours and in-fact aid in the competing forces against your business.
When you choose the Digital Marketing Manager package we work with you and customise your strategy and our recommendations specifically to your business – and we won't take on a competitors digital marketing – we're yours exclusively.
—
We'll repeat our success to achieve your goals
Our team has been involved with digital marketing since people first started using emails to communicate! We've managed to transition businesses from Bricks & Mortar shopfronts into online digital businesses and we've achieved it with solid marketing strategies, not by pushing fads that waste your money.
Our focus is to work with you to
identify your challenges
define your goals and targets,
create a strategy, and
deliver the marketing material
monitor and manage the performance of that strategy
provide regular reporting and updates
refine and re-target where needed
Work with us! Find out how cost competitive we are. Get started with a free Digital Marketing Consultation
Understanding your existing Digital Marketing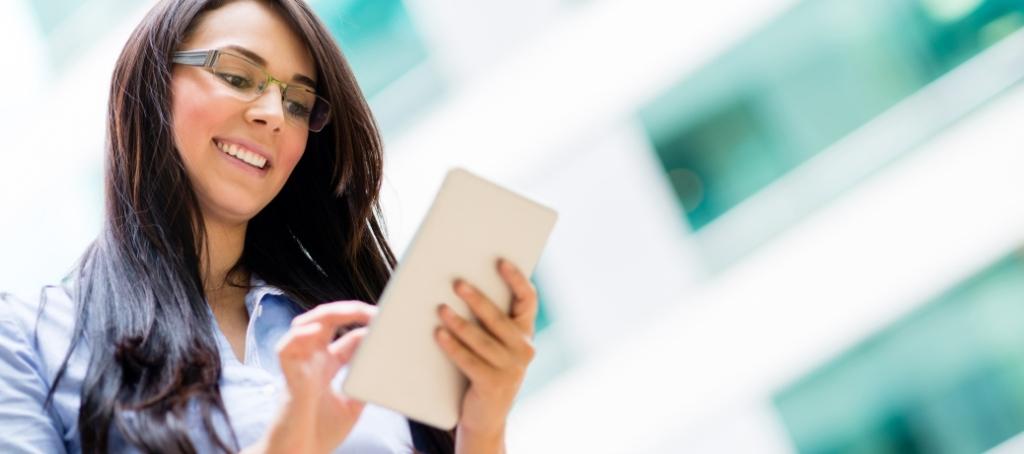 We'll work with you to:
find out what you want to focus on and what you do best (and provide help if you're not sure)
discover which information your potential clients are looking for, and how they will find you (coming up with the right keywords and phrases so Google finds you)
understand your competition
understand how visitors use your website
understand how you can ELIMINATE THE NEED TO PAY FOR ADS
tell you how to leverage all of the techniques and information so you can do THE ALL IMPORTANT: Get more sales
Return on Investment (ROI) for Digital Marketing
We then provide you with:
a clear, easy to understand outline of how we'll work with you on your online digital marketing, step by step
a base of articles to populate your blogs that will be shared with your customers and potential customers
detailed analytics showing you where people are landing at your website, bounce rates, time on site, pages visited and much, much more
ways to improve your capture and conversion rates
provide ongoing information, support and expertise for as long as you need us to.
There is a popular saying about marketing and advertising "half the money I spend on advertising doesn't work, trouble is I don't know which half" and it is used by marketing and advertising sales reps to keep you spending your money on them and their digital marketing services.
The great thing about digital marketing as opposed to traditional mass media and print advertising is you can get very detailed analytics and actually work out your ROI, average cost per lead, average value of each sale and more. This information can give you tremendous clarity to quickly figure out what works and what doesn't so you can focus on what works the best.
How would YOU compete with a competitor who has a marketing strategy?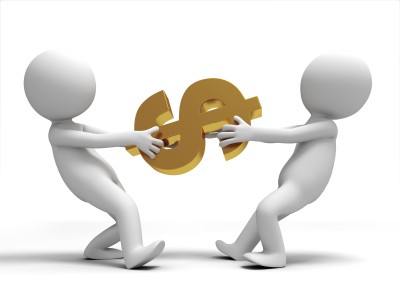 Forming your strategy is the most important step in any digital & social media marketing you do.
It makes your business so much more competitive because you are harnessing the power of technology to help you market your business, rather than relying on you and your salespeople to be everything to everyone — all at the same time.
We'll help you help your customers
With so much information at our fingertips, most businesses are led to believe they can do everything themselves. There are DIY websites, tips & tricks forums, YouTube videos, Education Guides and Courses to help people do EVERYTHING!
Even so, your customers only have so much time and are usually looking for someone to do the work for them. That's why it's OK to give away free information and tips at your website. Your website goals should be to demonstrate that you are capable, diligent and have good customer service and then give them an opportunity to interact with you. Even if they're not ready to buy immediately you'll want to capture their details to ensure you can "ping" them regularly to stay front of mind for when they ARE ready to buy.
When you share information, tips and examples online at your website, or on social media, it helps people understand HOW to solve their problems. But it also gives them a reason to use YOU to DO it.
With a digital marketing strategy, you can stay

top of mind

.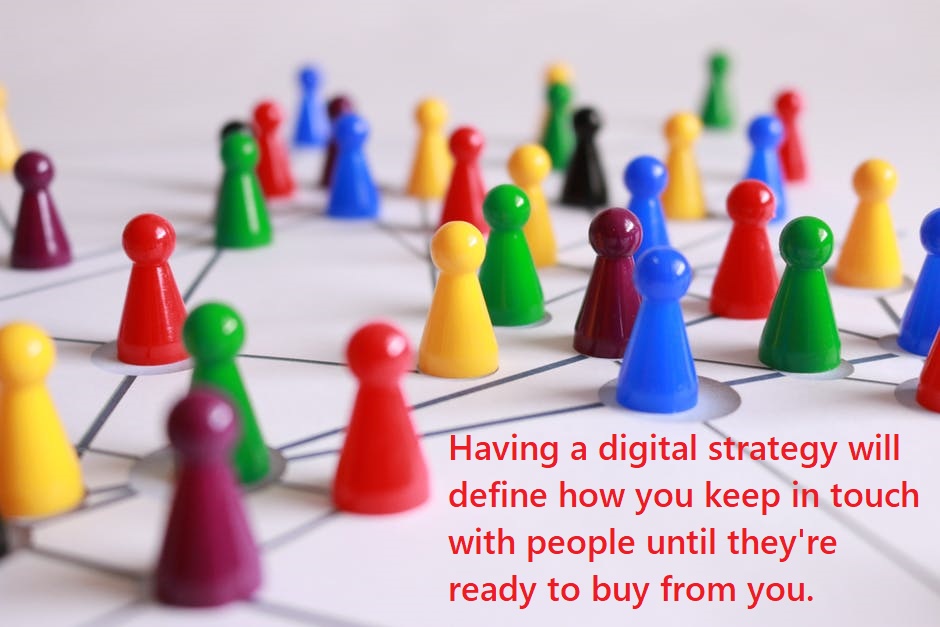 Having a strategy in place ensures you make contact with your customers and potential-customers at all the vital steps to help them choose YOU. It saves you time and effort because you can automate communication. It enables you to provide info and examples of the good work you do, and keep in touch with website visitors until they need what you have to offer.
TIP: Many businesses jump on the "social media bandwagon", but throw their money away by flicking 'traffic' away to their competitors because they don't have enough information to satisfy customers. 
Not everyone is interested in you right now
It's important to remember that NOT everyone who searches for and finds you is interested in buying your products and services right now – it's common knowledge that only about 3% of those people are ready to buy immediately.
Most of your customers are searching to solve a problem they want to solve in the future — how far into the future depends upon how big and complicated the problem is for example:
Finding a restaurant like an authentic wood-fired pizzeria is something someone might need tonight
A good bar is something they'll want on Friday or Saturday night or for a function
An training course is something that they have needed for a year or more and will want to start in the next couple of months
A cruise might take 6-12 months of dreaming and looking to decide exactly where they'd like to go
A builder, carpenter or tradie might take from a week to several months to get a sale depending on how big the job is
Capture customers details and send them messages
There are many words used to describe the conversion process and they include:
Call-to-action
Lead generation
Opt-in
Lead Capture
These words may sound scary and foreign but there are software systems that take care of most of the work for you. These tasks are often referred to as Email Marketing but also go by other names like Permission Marketing, EDM or Lead Generation.
In the example above where we realised that customers aren't ready to buy right now we realise the importance of being able to remind them that you are ready to help them "when they are ready". The only way you can do this is by
getting their contact details,
getting permission to send them information,
knowing what information to send,
sending that information
knowing who is reading your information
measuring how many of those people end up buying
knowing what your customers are buying
If you want to be really adventurous you can keep this digital marketing process going to find out what else they want to buy in the future. The better you perform in this process the less you'll need to rely on spending money for advertising clicks with companies like Facebook, Google and LinkedIn.
Learn more about Email Marketing
Stop relying on Google Adwords?
If you rely on "Pay Per Click" or "Pay Per Impression" marketing then you are easy pickings for competitors because anyone can outbid you, even temporarily. Some big competitors will outbid you for ads to drive you out of business!
What's your end game for your Google Adwords campaign? For most businesses it's about:
providing great service
getting repeat business from that customer
getting referrals for new customers.
A digital strategy helps you make that initial contact, keep in touch and continue to give great support — and always, always be top of mind.
Tied to your current web design or hosting company?
There are tactics that marketing, website design and hosting companies use that make it seem hard to switch. They're designed to keep you as customers. Some of the ways include:
Controlling your domain name
Being sole point of contact for your website hosting
Not giving you the admin login details for your WordPress website
Controlling your Google Adwords account
When a digital & social media marketing company works for YOU, they should have YOUR best interests at heart. They should teach and inform you about why they take certain actions on your behalf. If they don't, it might be a good time to think about changing provider. It's NEVER that hard if you know how to do it.
Digitising your business
ARE YOU AWARE OF all the different online software tools that people use to help manage all the different aspects of running a business?
Do you know what it means to work 'in the cloud' or run a business this way? Is your business operative 24/7?
Just some of the ways cloud-based tools are helping businesses is via:
collaboration tools that keep team members on the same page and aware of the progress of projects
customer support tools to make sure that every customer is satisfied and responded to promptly
quoting and accounting software that "systemises" the entire process from quoting to receiving payment
Our showcase clients
You can see the kind of work we do in action at the websites of our showcase clients.
---
Want to find out more?
Get your free, no-obligation digital marketing strategy consultation. You might not be sure what you're looking for exactly, but we'll do you best to help.
---
DIY Digital Marketing Tools
Enrol into our Digital & Social Media Marketing Course
Discover the tools we've used and how we use them for our clients. This course includes everything from creating a mobile and responsive website, creating a call-to-action, managing email newsletters and subscriptions, source and creating content for blogs and social media, blog and social media posting, analytics and conversion rate optimisation.
Sign up for Digital Marketing Services & Support
From being available to help support your own staff members to providing the full service, our team has a plan which suits your needs and your budget.
Our services are impartial and we provide advice based on the best services for your business strategy and goals.
See our Digital Marketing Service Packages
Learn more about digital marketing tasks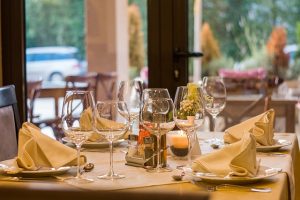 Being the digital marketing manager or coordinator for most businesses involves many tasks, particularly if you want to run a multi-channel approach (often called omni-channel approach) using Google, Facebook, Twitter, Blogs etc
Digital marketing is encroaching on both sales (using free trial, demonstrations etc) and customer service (using support ticketing and website chat software) so it's important to manage the customers journey from the moment they discover you – whether via paid Google or Facebook Ads or organically via your blog or social media websites.
These tools are becoming more and more important for restaurants, cafes and bars who need to be in front of their customers every other day.
Find out more about the Content marketing tasks we perform.