Cheap Small Business Telephone Systems
Don't Buy a Box
A decade ago if you were looking to purchase a business telephone system you would see pictures of business telephones and a base station (often just called the Box). This box would contain all of the configuration information about how your calls are handled and it would connect your handset extensions to the outside world using phone lines based on one copper line coming into your office for each telephone number you have. This technology is now considered old.
Your Telephone Numbers are Now Virtual
Telephone numbers are now services that are separate to copper lines coming into your office. This means you can
take your telephone numbers with you if you move,
port your telephone numbers away from expensive service providers like Telstra, and
operate a business across Australia by having your team working from home!
The connection to each business is now the ADSL broadband service which enables several calls to be made, digitally, at the same time. Most independent consultants have an excellent broadband service so if you do decide to operate a business with your staff or contractors working from their own home you can.
Your Business Telephone System is also Virtual

When your main telephone number is called by a customer it can ring on several extensions at the same time, nothing unusual about that. But with a VoIP Business Telephone System those handset extensions can be located anywhere in Australia, or even across the world.
If calls are unanswered they can be handled in ways that connect your staff no matter where they are:
a voice mail message can be left on a handset for your staff to check when they arrive back at their home office,
calls can be diverted from their desktop phone to their mobile,
voice mail messages can be emailed to your staff
voice mail messages can be emailed to a central reception
calls can be diverted to a virtual answering service
Where's the Local Technician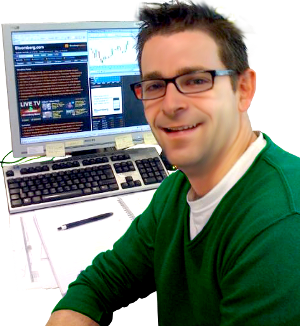 Business Telephone Systems require highly skills technicians who perform these tasks regularly. When a business telephone system was a box in the office you could find these telephone technicians close by, but networking and IT support is changing and many IT consultants now focus on providing network and workstation support for local businesses.
With a CloudPBX business telephone system everything is managed in the cloud and that means support, configuration, backup, continuity of service, all of these things are handled by dedicated telephone system specialists in the cloud.
The Box is Now CloudPBX
It doesn't matter who your Internet Service Provider (ISP) is as long as you have a good quality business grade Internet service. Just like many hosted systems such as those listed below, your business telephone system is also now in the cloud with CloudPBX:
Salesforce
Xero Accounting Software
Internet banking
Google Apps for business
and now, virion business telephone systems
Business Telephone Functionality is Delivered via IP Handsets
All you need to take advantage of the CloudPBX hosted business telephone system are sophisticated VoIP handsets and you can read about those below. These VoIP handsets (also called IP Handsets) are manufactured by some of the worlds largest telephone manufacturing companies and they work with international standard VoIP protocols called SIP protocols.
A. Gigaset Small Business Phone System PBX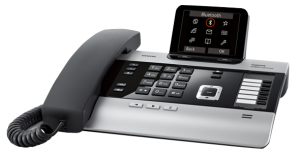 The most certain aspect of small business is that things will change and you may never know where these changes can take you so it's important to be able to move your phone system and increase its capabilities. You may also have regular changes in staff as you grow and your needs change and cordless voip handsets enable you to be nimble and reduce the cost of moving and reconfiguring desktop voip phones.
Learn how you can get a cheap small business phone system with powerful call handling features.
[button link="http://virion.com.au/cheap-phone-system/" bg_color="#0e6bf5″]See the Cheap Phone System [/button]
B. CloudPBX (Hosted) Telephone System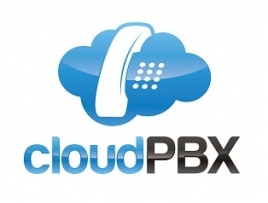 With a hosted CloudPBX you don't need to buy expensive equipment, find a place to store it and make sure it is always up and running. CloudPBX is hosted in a commercial grade data centre that is managed by telecommunications experts so you can get all the latest VoIP functionality you want in a business telephone system without the upfront capital costs.
Learn more about the CloudPBX features..
Business Telephone System (VoIP) Handsets
These VoIP handsets connect to the CloudPBX via your broadband Internet connection and enable you and your team to experience the advanced call handling features.
1. CloudPBX and Cisco Small Business Telephone System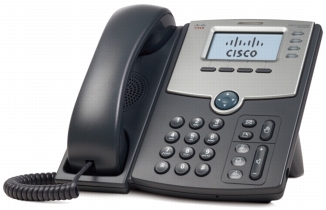 If you prefer to have professional desk phones connected to power and your local area network you may prefer to use the market leader in Internet technology, Cisco. These phones are industry standard and very popular and we work with IT Consultants who can provide you with second hand phones or new phones depending on your budget.
There are a number of VoIP phones from Cisco depending on the number of lines you have and the features you want. Request a Quote and let us know if Cisco is your preference.
Read more about our Cheap Cisco Telephone Handsets Offer
2. CloudPBX and Yealink Small Business Telephone System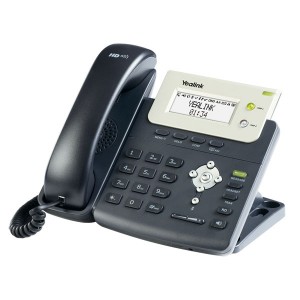 Although a relative new comer to the VoIP telephone system market Yealink have an impressive line up and excellent technology that enable quick and easy provisioning of the phone system so they can be ready to use quickly.
Yealink VoIP Phones are great to use as part of a hosted PBX (CloudPBX). You can have virtual assistants working all over Australia to support your business or a combination of office-based staff and some remote workers.
Read more about our Cheap Yealink Telephone Handsets Offer
Request a Quote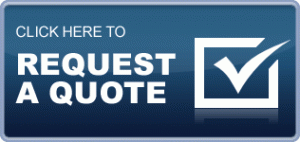 Want to pick the choose the features of your business telephone system? Request a quote after reviewing the features available and tell us a bit about your current circumstances and the phone system you need.
Powerful Phone System Features
These features provide small businesses with the flexibility they need when they are starting up and in high growth. We'll explain a little more about them here:
Auto Attendant
An Auto or Digital Assistant or IVR (Interactive Voice Response) is a voice recording that enables the caller to choose from some options in a menu system that enables the caller to then be connected to the area they are looking for.
Read more about Auto Attendant..
Voicemail to Email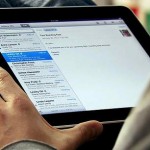 It's OK to get a voicemail message on your mobile phone and then call 321 to retrieve it but how does voicemail work on a small business phone system that uses VoIP? It can be emailed to a designated email address of your choice.
Read more about Voicemail to Email
Portable Numbers
Landline numbers used to be tied to an exchange but with voice they are a cloud-based service. In our small business phone system the number is configured right in the system so if you move you can take your number with you!
Read more about portable phone numbers
[button link="http://virion.com.au/services/cloudpbx-hosted-pbx/" bg_color="#0e6bf5″]CloudPBX Features[/button] [button link="http://virion.com.au/servicesupport/request-a-quote/"]Request a Quote[/button]
VoIP Business Telephone System Handsets


VoIP handsets enable your small business to take advantage of the functionality and flexibility of a hosted CloudPBX. These handsets can be located in remote offices like staff or contractors homes or even interstate or international offices.
Learn more about Business Telephone System Handsets
Business Telephone System Call Flow Scenarios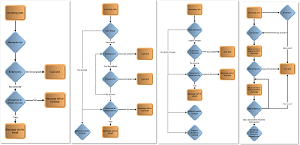 Do you want to see how most people handle the calls with their business telephone system? These call flow scenarios enable you to quickly choose from the most common choices and can help you get a good solution quickly.
Business Telephone System Scenarios
[button link="http://virion.com.au/services/cloudpbx-hosted-pbx/" bg_color="#0e6bf5″]CloudPBX Features[/button] [button link="http://virion.com.au/servicesupport/request-a-quote/"]Request a Quote[/button]  [button link="http://virion.com.au/order-cheap-phone-system-now/" bg_color="#0cba06″]Sign Up Now[/button]
Cisco Business Phone System
Cheap Cisco Phone System with VoIP, includes setup, 4 Numbers, Unlimited local and national calls and advanced PBX features for $1 per month
Yealink Business Phone System
Get your cheap Yealink phone system from $1 per month, including unlimited calls to local and national, 4x DID and more. VoIP Systems for small business.