Professional Business Telephone Systems at Cheap VoIP Rates
Businesses have more power to control their own technology than ever before. VoIP (Voice Over Internet Protocol) gives you a professional business telephone system with the power to enable all of your team (even Teleworkers and International workers) to be part of the telephone system.
Here are just some reasons to consider VoIP for your business needs:
1. Powerful Business Telephone System Features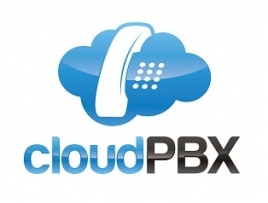 The powerful features that most businesses want are now hosted in the CloudPBX and handsets are connected to it via broadband Internet. This means you can have an Auto Attendand, Call Groups, Call Queuing, Voicemail to email and more for a team spread throughout the country without the need for complicated VPNs.
Being stored in the CloudPBX means that they are maintained by Business Telephone System specialists with backup and redundancies of telecommunications grade data centres connected directly to the rest of the world.
2. Professional Business Telephone Systems Handsets

You can use your Cisco, Yealink, Snom, Polycom and many other telephones with the CloudPBX to get the professional look and feel you want in your office or the offices of your remote workers.
Click here to see the business telephone handsets.
3. Portable and Flexible Phone Numbers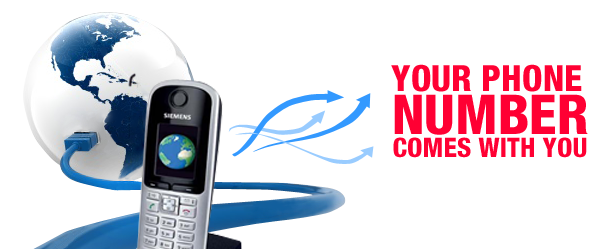 Your VoIP phone system and IP phones are configured with your VoIP numbers so you can assign a number to each employee if you want to. You can allocate different direct in-dial numbers to each department and set up Call Groups or Follow Me (depending on your phone system) so that you have full control over your call flows. Best of all, your VoIP numbers can be taken with you if you relocate. You can even manage several businesses or divisions on the one phone system with the ability to see on your phone which of your businesses or business units is being called.
4. Test and Measure Your Marketing
Some customers use special in-dial marketing phone numbers to assess the effectiveness of their marketing and advertising and VoIP gives you the flexibility to manage it easily. Your monthly invoice comes with a call record report (see below) that you can manipulate using Microsoft Excel or other spreadsheet programs.
5. Your Number Comes With You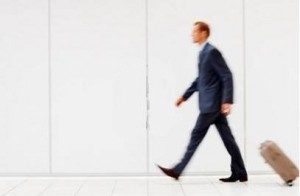 Your phone number is now a cloud-based service which means you can take it with you, anywhere. For instance, if you move down the road, you can take your VoIP phone system with you and simply plug it into your internet. You can also move interstate. And overseas? No problem – we've tested the system in Hong Kong where we hooked it up to the internet and made calls as if we were calling in Australia. Provided you have good quality internet you can take your phone number with you all over the world.
6. Low and Transparent Call Charges
Flat Rate and No FlagFall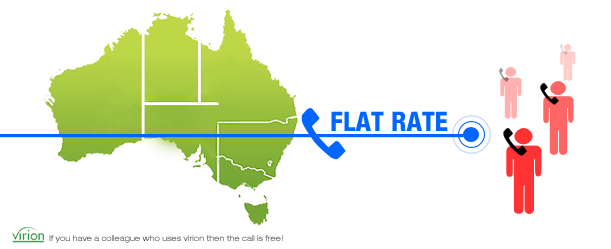 VIRION offers a flat rate to any local or national number in Australia. You can speak as long as you want without worrying about how much you pay for the call. If you have a colleague who also uses VIRION then the call is free!
Some telephone companies use tricky billing tactics to squeeze more money out of you by using what is called a flag-fall fee. This is essentially a cost to successfully connect your call. Once connected, the timed charges start applying. VIRION instead offers simple call rates.
Fixed price for local and national no matter how long you speak
Low priced international calls that are charged by the minute
VoIP rates for mobile phones that are displayed as per minute, but only charged per second you are on the call; no flag-fall.
Itemised Digital Call Report
You might think that itemised phone bills have been around for a long time and they have, but the VIRION business grade VoIP system provides you with a call report in a CSV format which means you can seamlessly open the call report in Excel and perform any number of calculations or charts to truly understand your call spending patterns and identify ways of becoming more savvy with your phone calling.
7. Cloud-Based Call Services
Although many sophisticated call management features are configured on your local IP PBX our system enables you to take advantage of fundamental features without the added cost of a hosted PBX solution.
8. Follow-Me
The Follow-Me feature allows you to choose a call sequence that can eventually divert to your mobile number or a voicemail service. In addition, voicemail messages are now emailed to you as an audio attachment (see Voicemail-to-Email, below).
9. Auto Attendant (IVR)
This feature enables your callers to get directly to the department they are looking for without having to employ the services of a receptionist to answer and direct calls. You business can now appear much larger with this fantastic business telephone system feature.
10. Voicemail-to-Email
This feature seems so simple, but makes an incredible difference to your call back and support handling. Rather than calling your voicemail service and retrieving your messages, they are emailed directly to your email account. You can listen to the message no matter where you are and keep it for use later. You can even forward the message to the most appropriate person and, with the abundance of smart phones, you can perform these tasks quickly and easily.
11. No Fixed-Term Contract
After offering a variety of different services we decided to keep everything about our VoIP service SIMPLE. When you sign up for your VoIP service, or even just the marketing numbers, you can cancel whenever you want. There is no fixed-term contract and there is no minimum monthly spend, so if you are not completely satisfied with our service you are free to leave.
[button link="http://virion.com.au/services/cloudpbx-hosted-pbx/" bg_color="#0e6bf5″]CloudPBX Features[/button] [button link="http://virion.com.au/servicesupport/request-a-quote/"]Request a Quote[/button]
VoIP Business Telephone System Handsets


VoIP handsets enable your small business to take advantage of the functionality and flexibility of a hosted CloudPBX. These handsets can be located in remote offices like staff or contractors homes or even interstate or international offices.
Learn more about Business Telephone System Handsets
Business Telephone System Call Flow Scenarios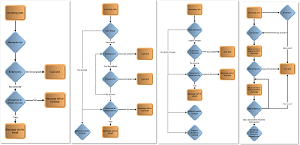 Do you want to see how most people handle the calls with their business telephone system? These call flow scenarios enable you to quickly choose from the most common choices and can help you get a good solution quickly.
Business Telephone System Scenarios
[button link="http://virion.com.au/services/cloudpbx-hosted-pbx/" bg_color="#0e6bf5″]CloudPBX Features[/button] [button link="http://virion.com.au/servicesupport/request-a-quote/"]Request a Quote[/button]  [button link="http://virion.com.au/order-cheap-phone-system-now/" bg_color="#0cba06″]Sign Up Now[/button]
Lastly but importantly, you need to be aware that the quality and features of your broadband service has the most significant impact on call quality and connection so you must ensure that your current broadband plan has sufficient upload and download capabilities to support a VoIP telephone service. Please feel free to test the upload and down speed of your broadband service using SpeedTest.net.