Traditional phone systems
Traditional small business phone systems were a mysterious box in the corner of the office that managed all the telephones that were connected to it – it managed the call handling features of how your phone system works.
[box type="tick" size="large" style="rounded" border="full"]These days most IT related services are moving to the cloud where they can be managed centrally from anywhere and so too is the PBX.[/box]
It's often referred to as a Hosted/Managed/Cloud PBX and the benefits include:
Hosted in a secure telecommunications grade data centre
Redundancies and backups
Feature rich VoIP services
Cloud PBX Features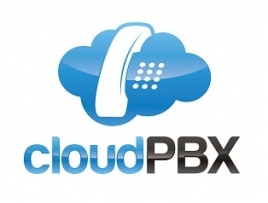 With hosted PBX's you don't need to buy expensive equipment, find a place to store it and make sure it is always up and running. CloudPBX is hosted in a commercial grade data centre that is managed by us so you can get all the latest VoIP functionality you want without the upfront capital costs. It also means you don't need to find a local expert who understand this type of technology.
Auto Attendant – IVR
This is the most commonly requested functionality of a hosted PBX system because it makes a small business look bigger but also because it enables small and nimble businesses to have their calls answered in many different locations and by the right people.
Possible Hosted Auto Attendant Scenario
We've created some common scenarios for how a VoIP phones can be used in conjunction with a CloudPBX (hosted VoIP phone system). You may find that one of these scenarios perfectly matches your requirements. Read about some common Hosted PBX setup scenarios..
Read more about Auto Attendant – IVR..
Call Groups
This functionality enables several phones to ring when a particular department is chosen using an Auto Attendant and once again having your PBX in the cloud enables several people (in remote areas) phones ring, enabling great customer service.
Phone Extensions
An extension is an internal end point, a phone that can be accessed using the internal office phone system numbering regime as opposed to a telephone number (commonly called a DID – Direct Indial Number).
Learn more about Telephone Extensions
Remote Extensions
A very popular feature of the virtual CloudPBX is that all of your staff can be teleworkers connecting to your central telephone system and no one will know the difference. With a good Internet connection and a well configured business telephone system all your staff (including the remote workers) will be connected.
Call Forwarding and Diversion
Call Forward is the capability to have a call diverted to another number if the number that someone calls is either Busy or Not answered.
Read more about call forwarding
Call Transfer Methods
Call Transfer is the capability to transfer a caller that you are speaking to to another person (or telephone extension). You can also transfer callers to a telephone number outside of the extensions in your office.
Learn more about Call Transfer
Direct InDial Numbers (DID)
A Direct InDial number is a phone number. The main difference between a DID and anextension is the capability for customers to call a particular extension (telephone handset) from outside the company and get directly to the person at that extension. It's a good way to offer excellent customer service to important clients.
Learn more about Direct Indial Numbers
Music On Hold
Music On Hold gives your callers something interesting to listen to while they are waiting. This was a big deal in the early days of business telephone systems because the default music was chimes!
Learn more about Music and Messages on Hold
Marketing Numbers
The simplest and quickest way to get started with VoIP is to use our marketing numbers service. You simply sign up for one number — or ten — and tell us where you want them to be answered. We get your account up and running within 48 hours of signup.
Read more about marketing numbers
VoIP Service
This is really the same as getting marketing numbers with the exception that you want to have your IP phone system configured to be able to use the numbers on your telephone system. We end up sending you or your IT Consultant the technical information they need to use the numbers.
Voicemail-to-Email
This is a service you can sign up for once your account and your VoIP numbers have been established. It enables you to capture all calls and have the callers message sent to you as an audio attachment. It means you can get the message quickly and easily and even forward it on to another person.
Read more about Voicemail-to-Email
Calling Line Indicator
If you have more than one brand and more than one number you can configure your VoIP Telephone System to show you who the caller is calling for. Give better customer service and promote yourself under several brands.
Read more about Calling Line Indicators
Call Recording
Yes, it's possible to have features you hear when you call most of the large corporate businesses like insurance companies, banks etc. It is possible to record all calls or just calls on selected extensions and it's a great way to increase quality and training but also to capture verbal orders etc.
Read more about call recording
[button link="http://virion.com.au/services/cloudpbx-hosted-pbx/" bg_color="#0e6bf5″]CloudPBX Features[/button] [button link="http://virion.com.au/servicesupport/request-a-quote/"]Request a Quote[/button]
VoIP Business Telephone System Handsets


VoIP handsets enable your small business to take advantage of the functionality and flexibility of a hosted CloudPBX. These handsets can be located in remote offices like staff or contractors homes or even interstate or international offices.
Learn more about Business Telephone System Handsets
Business Telephone System Call Flow Scenarios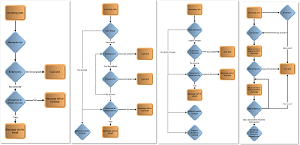 Do you want to see how most people handle the calls with their business telephone system? These call flow scenarios enable you to quickly choose from the most common choices and can help you get a good solution quickly.
Business Telephone System Scenarios
[button link="http://virion.com.au/services/cloudpbx-hosted-pbx/" bg_color="#0e6bf5″]CloudPBX Features[/button] [button link="http://virion.com.au/servicesupport/request-a-quote/"]Request a Quote[/button]  [button link="http://virion.com.au/order-cheap-phone-system-now/" bg_color="#0cba06″]Sign Up Now[/button]