Learn how to do your own digital marketing with our comprehensive courses
Digital Marketing applies the same principles as traditional marketing but in a digital context and using digital tools.
It's now vital for small business people to apply these principles because most businesses get discovered this way. Customers now turn to Google, Facebook and business websites to find services and conduct research.
They then explore blogs, ratings and reviews, and online communities to confirm whether they should purchase a particular product or service.
FREE Digital Marketing Training Course Seminar
What's included?
The Digital Marketing online training courses include the following topics:
Intro to Digital Marketing (digital vs traditional)
Digital research
Audiences/personas
Planning
Setting business objectives
Intro to digital strategy
Website contents & structure
The Digital Marketing courses cover creating your own ROI website:
Creating landing pages (intro to SEO concepts)
Mobile First & tablet experience
Writing effective copy for your website (about, product pages, services etc.)
Using images and graphics
The customer/buyer journey
Brand, logos and favicons
User experience (UX)
Goals, call to action and statistics
CTAs
Data capture
Prospect profiling
White papers & vertical marketing
Database marketing
Quotes, customer relationship management & service
Email broadcasting & automated messages
Blogs
Prospect conditioning
Customer message (customer service)
Customer engagement
Writing effective copy
The place of emails in broad campaigns
Digital Marketing Compliance (anti-SPAM)
Content marketing
Who is your customer
Overview of content management
Storyboarding
Content Creation, Curation etc.
Editorial Calendars
Social media marketing & syndication
Community management
Social CRM and social customer service
Influencer outreach Social platforms & Apps (FB, LI, Twitter, Instagram, Snapchat etc.)
Contingency plans
Viral Marketing
SEO (Search Engine Optimisation)
Site architecture
Getting the best results out of your website
SEO-friendly content
Paid Search & Advertising
Campaign planning
Text Ad copy
Display Ads and Ad networks
Budgeting
Retargeting
Video Advertising
Planning
Production
Analytics & Upselling
Analytics
Multi-channel analytics
Analytics
Reporting
Google Tag Manager
Website Optimisation
Digital Marketing Strategy
The Organic Pulse model
Lead Generation
Retargeting
Influencer marketing/Affiliate marketing
Conversion Rate Optimisation
"Content marketing" = getting noticed by Google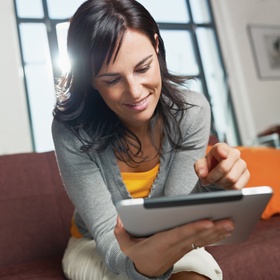 THE TEXT WRITTEN ON A website is a major factor in how well it ranks at Google's search engine.
Other factors include the page title (that you can see in the title bar), headings within your page and meta tags that sit behind each page and that most people don't see.
Combine that with categories an tags in WordPress websites and you have a wonderful combination of words to bring a business to page one of the Google search results. Sound hard?
We sum up many of the above aspects in the term "Content Marketing" and content marketing is one of the best ways of getting known by Google. It all starts by having a blog that is updated regularly with relevant content that people (who are looking for your services) actually want to read.
When you have a regular blog which contains relevant information for your prospective customers, and you then link those blogs to relevant landing pages at your website, you have an even better reputation-building machine.
People who are ready to buy soon see that you are an "expert in the field". This gives them confidence to buy from you. Furthermore, when they get to your landing page they'll be informed about how you provide your service, how much you charge (unless you quote on the job) and how to contact you. All you need then is a way to accept orders and possibly payments at your website.
Ecommerce is the capability of accepting orders and payments at a website and is usually the final step of the sales process, what follows is the service delivery and customer service aspects of a business and they too can be supported by online web-based services.
---
How can you begin all of this?
---
Who should do the Digital Marketing Course?
Existing Marketers and Digital Marketers with basic experience in digital but want broader skills and more confidence in applying them in their work
Marketing and advertising professionals who are new to the digital world and are keen to learn how to leverage digital across a broad spectrum of channels
Small and medium-sized businesses who want to learn more about how digital can help grow their business and help convert more prospects to customers, get more referrals and leads from existing customers and potentially reduce their advertising spend with organic success
Sales people seeking an understanding of how marketing works and how they can get better quality leads or work closer with their marketing people