Even without a website your business can get discovered online via Google Local Search. The FREE Google localsearch service is called Google My Business but has gone by several other names in the past, including Google Local, Google Places etc.
This service enables you to get discovered both via Google Search and also Google Maps search.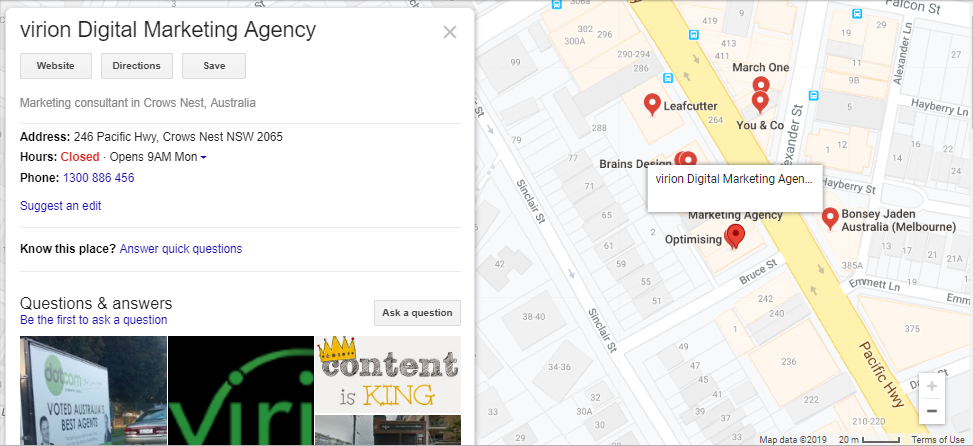 Local Search and Google Maps
Local Search helps you get discovered by potential customers looking for you in your local area. It enables you to share fundamental information about your business including
opening hours,
products and services you offer,
images of your premises and products
feedback and reviews from your customers
Feedback, Reviews and Ratings
Getting reviews for your business is now no longer a matter of choice. If you don't give customers an opportunity to review your business they'll find another way to do it (particularly if they are not happy for any reason).
Most businesses aren't perfect and will get a bad review at some stage so it is important to show other potential customers that you are aware of feedback and deal with it or explain the situation.
See which Digital Marketing Service Package includes Google Local Search & Review Support