Skills testing and knowledge assessment for staff and contractor online training induction courses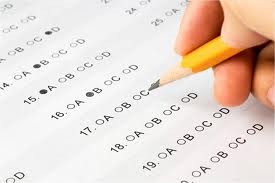 Once you have your presentation and audio for your induction training, the final part of the online induction is to provide a test to ensure that the student understands what has been taught. The online induction test is also used to reinforce the main points in the induction and that is particularly important if it's a safety induction for your site.
With some sites we've worked with you can set an acceptable skill level based on correct answers. With safety training like online contractor inductions questions can be recycled until the student completes the entire course with 100% success.
It is important to view tests in this environment as another opportunity to inform.
After students have completed this test to a satisfactory level (which will be decided by you), they will be issued with a certificate as proof of completion of the Online Induction Course.
[button link="http://virion.com.au/staff-and-contractor-induction-training/request-a-quote-for-online-induction-course-services/" newwindow="yes"] Request a Quote[/button]