What is a Phone Extension?
An extension is an internal end point, a phone that can be accessed using the internal office phone system numbering regime as opposed to a telephone number (commonly called a DID – Direct Indial Number).
An extension is commonly a 3-5 digit number that can be called internally at no cost to the caller – because it's internal. For example one staff member can call accounts on 5001 knowing that is the internal number (extension) for the accounts person. This feature is fantastic in a CloudPBX scenario where the call can be to anyone in the country (or the world for that matter).
Can a Telephone Extension be a Phone Number?
Yes. More and more companies these days are giving their staff Direct Indial telephone numbers that ring at their handset. This enables special customers to get direct contact to someone who can solve any issues they may have. Some phone systems enable this direct dialling functionality at their Auto Attendant, by asking the caller to enter the extension of the person they are calling – if they know it.
Does a telephone extension need to be a Desktop VoIP phone?
A Desktop VoIP telephone is the usual end point of a business telephone system but with the rise of smart phones and other mobile devices and tablets an extension can be a softphone on a smart phone. Your smart phone can be an extension of your feature rich business telephone system no matter where you are and it saves on the cost of another desktop VoIP phone.
An extension can be a remote user
The great thing about the virtual CloudPBX VoIP phone system for business is that all of your users can be teleworkers based at their own homes or at a teleworking smarthub close to their home. Using either a softphone or an IP handset your staff can be part of your business telephone system no matter where they are.
CloudPBX manages your business calls virtually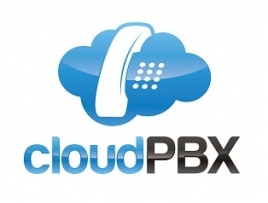 All of this functionality is available with the CloudPBX and enables you to have remote workers all connected to your enterprise business telephone system.
VoIP Business Telephone System Handsets


VoIP handsets enable your small business to take advantage of the functionality and flexibility of a hosted CloudPBX. These handsets can be located in remote offices like staff or contractors homes or even interstate or international offices.
Learn more about Business Telephone System Handsets
Business Telephone System Call Flow Scenarios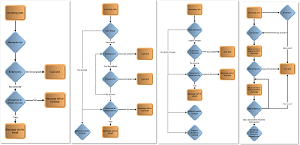 Do you want to see how most people handle the calls with their business telephone system? These call flow scenarios enable you to quickly choose from the most common choices and can help you get a good solution quickly.
Business Telephone System Scenarios
[button link="http://virion.com.au/services/cloudpbx-hosted-pbx/" bg_color="#0e6bf5″]CloudPBX Features[/button] [button link="http://virion.com.au/servicesupport/request-a-quote/"]Request a Quote[/button]  [button link="http://virion.com.au/order-cheap-phone-system-now/" bg_color="#0cba06″]Sign Up Now[/button]
[button link="http://virion.com.au/services/cloudpbx-hosted-pbx/" bg_color="#0e6bf5″]CloudPBX Features[/button] [button link="http://virion.com.au/servicesupport/request-a-quote/"]Request a Quote[/button]