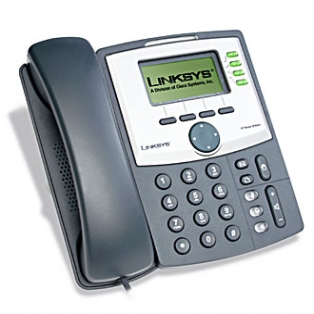 Get professional features like Direct In-Dial numbers, Voicemail-to-Email, Music-on-Hold, and Hands-Free dialing and speaking. Top it off with untimed local and national calls at 10c and Skype-like international calling rates and you have the new era of phone system for small business.
virion works with a partner network of IT Consultants to ensure that your new voip telephone system works when it is plugged into your network. We also recommend the highest quality Cisco (Linksys) IP phones to give you power at your fingertips.
VoIP uses your existing broadband so if you have a business grade ADSL Internet connection and a network in your office you can take advantage of our Instant Trial Application. Our Technical Consultant will configure 2 to 4 phones for your new virion VoIP account (like the Linksys phone pictured) and ship them to your office where you can plug them in and start making and even receiving calls.
There is no expensive hardware PABX to purchase as all the call handling feature are handled by the virion business voip service (in the cloud). You can even have your phones in remote locations (anywhere in the world) and all calls between phones are free.
If you have questions or want to understand how our Business VoIP telephone systems work call the Business Development Manager (Steve) directly on 0413 007 481 for personal advice and support before and after your purchase.
virion: Where you're not just a number.