What do you get with the cheap phone system?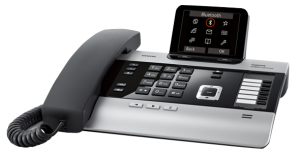 Siemens Gigaset Small Business Telephone System
The Gigaset small business phone system is cheap because it has cordless handsets that don't need to be wired in using ethernet cabling which can be very expensive.
It's a cheap phone system because we'll do all of the configurations to get it up and running for you before it is delivered. That includes an Direct In-Dail Numbers, Call Groups, Voicemail, number configuration, Calling Line Indicators and handset allocation for each of your staff members.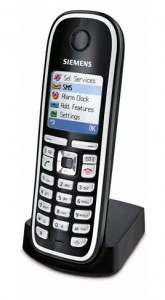 It's a cheap phone system because you can have multiple incoming direct in-dial numbers that ring on handsets that you determine.
It's a cheap phone system because you can setup call groups for accounts, sales, support etc and direct callers straight to where there calls can be managed efficiently.
It's a cheap phone system because you get unlimited local and national calls on our cumulus call plan.
It's a cheap phone system because you can own it outright with:
3 handsets,

VoIP telephone numbers and telephony services,
System set up and
Delivery to your office (of the configured devices)
All of this for well under $850, commit to a 24 months contract and save up to $100 on top of that.
Cordless Small Business Phone System Handsets
When most people think of a small business telephone system they see images of a Cisco, Snom, Polycom or Yealink (or one of many others) and you see images of a desktop phone.
[quote]Many small businesses want something different – cordless handsets.[/quote]
There are some benefits to a large desktop phone handset but many small businesses prefer a cordless handset that you can walk around with while you talk – you can plug in a headset if you wish. One of the biggest benefits is that you don't need a wired network, just the Siemens Gigaset Base Station near your modem router and all handsets cordless. PLUS the cordless VoIP handsets are connected to the base station using reliable DECT technology and NOt Wifi, which drops out.
What's included
3 or more VoIP Phone Numbers
Unlimited local and national landline calls
Voicemail
Gigaset VoIP Telephone System (Base Station)
Gigaset Cordless Handsets
Phone System Configuration
Delivery to your office
Like what you see?
Order today and you can have your phone numbers setup and diverted to an existing phone number temporarily within 48 hours.
[button link="http://virion.com.au/servicesupport/request-a-quote/"]Request a Quote[/button]  [button link="http://virion.com.au/order-cheap-phone-system-now/" bg_color="#0cba06″]Sign Up Now[/button]
VoIP Business Telephone System Handsets


VoIP handsets enable your small business to take advantage of the functionality and flexibility of a hosted CloudPBX. These handsets can be located in remote offices like staff or contractors homes or even interstate or international offices.
Learn more about Business Telephone System Handsets
Business Telephone System Call Flow Scenarios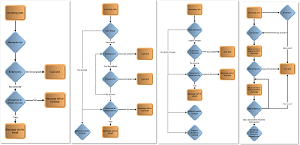 Do you want to see how most people handle the calls with their business telephone system? These call flow scenarios enable you to quickly choose from the most common choices and can help you get a good solution quickly.
Business Telephone System Scenarios
[button link="http://virion.com.au/services/cloudpbx-hosted-pbx/" bg_color="#0e6bf5″]CloudPBX Features[/button] [button link="http://virion.com.au/servicesupport/request-a-quote/"]Request a Quote[/button]  [button link="http://virion.com.au/order-cheap-phone-system-now/" bg_color="#0cba06″]Sign Up Now[/button]
Other cheap phone system options: