What do Call Groups Do?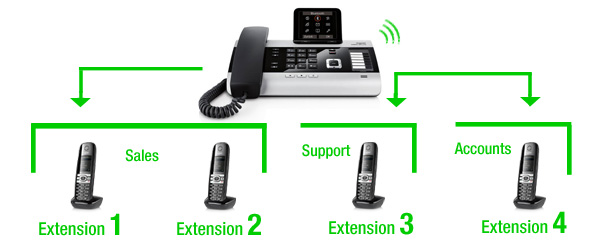 Call Groups enable a number of phones to ring at the same time when some calls certain departments of your company.
The ideal scenario is depicted in the graphic on this page that shows that when the sales phone number is called 2 extensions ring. The benefit of this is that anyone in that department can answer the call as quickly as possible and deal with the callers concerns. This is an inbound calling feature as it has little to do with outbound calls that your company makes.
A call group is a feature that is configured within the VoIP phone system and there are various functionalities depending on whether you register for the Full CloudPBX service or the cheap phone system.
What if no one in the Call Group answers?
A follow-me configured in the cloudPBX can enable calls to be
diverted to an alternative number if not answered with a define amount of time, or
forwarded to a voicemail to email service, or
answered on your local telephone system PBX (like the cheap phone system)
CloudPBX manages your business calls virtually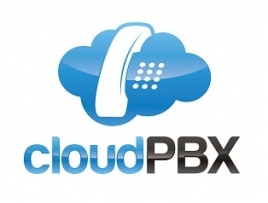 All of this functionality is available with the CloudPBX and enables you to have remote workers all connected to your enterprise business telephone system.
VoIP Business Telephone System Handsets


VoIP handsets enable your small business to take advantage of the functionality and flexibility of a hosted CloudPBX. These handsets can be located in remote offices like staff or contractors homes or even interstate or international offices.
Learn more about Business Telephone System Handsets
Business Telephone System Call Flow Scenarios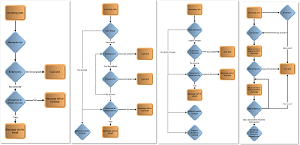 Do you want to see how most people handle the calls with their business telephone system? These call flow scenarios enable you to quickly choose from the most common choices and can help you get a good solution quickly.
Business Telephone System Scenarios
[button link="http://virion.com.au/services/cloudpbx-hosted-pbx/" bg_color="#0e6bf5″]CloudPBX Features[/button] [button link="http://virion.com.au/servicesupport/request-a-quote/"]Request a Quote[/button]  [button link="http://virion.com.au/order-cheap-phone-system-now/" bg_color="#0cba06″]Sign Up Now[/button]