Established brands are fighting the Internet and the agents who used to work for them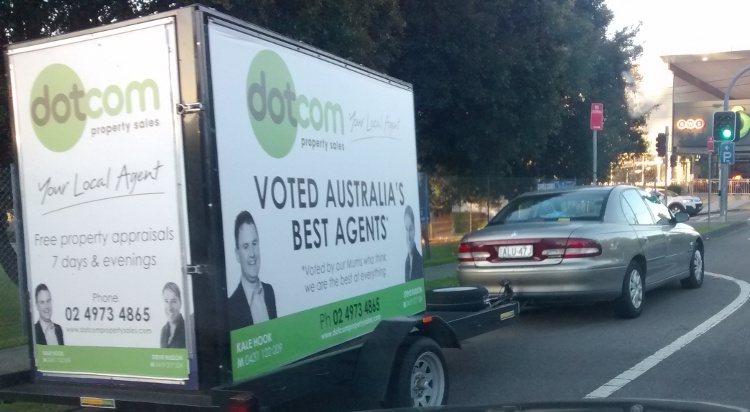 Recently some very high profile McGrath real estate agents and executives have left the brand, including Steven Chen (Projects Division), Richard Shalhoub (Millers Point, Sydney agent), Matt Lahood (Head of Sales), Geoff Lucas (John McGrath's long time Lieutenant). Our own showcase Cammeray real estate agent Derek Farmer has also now left McGrath and can assist vendors in finding a good real estate agent in their area.
But it's not just real estate agents leaving a brand like McGrath, it's also about individual real estate agents who work running their own business within an agency who are discovering that it's important to focus on their own personal brand to help vendors learn a bit more about them. We've spoken to many agents from Marshall Rushford's Melbourne city patch in Caulfield, Esternwick and St Kilda to regional areas like Orange and Lismore in New South Wales and they are all realising the shift in the real estate industry because of the Internet and the growing power of the property portals (realestate.com.au and domain.com.au).
Real estate agents share commissions with their agency
Anyone in sales understands that the financial rewards are excellent if you can sell and good real estate agents spend half their time selling themselves to people ready to sell their homes as well as selling the listings they currently have. This is why it's important to be trustworthy when speaking to buyers because one day these buyers will end up being sellers – or know someone who is selling their home.
Many good real estate sales agents work on a commission basis because their commission split with their agency is higher and this is why good agents are attracted to real estate agency brands like McGrath and Belle but this is the market space that is changing rapidly.
A strong brand like McGrath uses their brand in negotiations with agents and will often give the agent between 30-40% of the commission they earn when a property is sold. The very best McGrath agents may earn up to 50% of the commission and this is a big issue that causes good agents to leave a brand and go out on their own – after all a good real estate agent is fully licensed to operate their own agency! With very little need to rent office space and the ability to work from a home office with a part time employee (or husband/wife) as a property assistant many good real estate agents are signing up with seemingly unknown brands like Dot Com in Newcastle.
Most franchisers charge about 20%
If you look at other industries where joining a franchise is a popular way to start a business you'd be aware that they charge an ongoing franchise fee of between 8-30% and for most professional services this percentage settles at around 20% so it's little wonder that good real estate agents get dissolutioned when they have to pay over 50% of what they earn to use a brand name. To make matters slightly worse, these real estate agents still have to pay for their office space, their staff, their own marketing and advertising and all the other costs of running their own business.
Websites, social media Facebook pages and sign trailers are replacing the shopfront
I was speaking with a property management business owner recently and she confessed the only reason she went to the office is to photocopy some documents and get the receptionist to witness something, the rest of the time she was out and about seeing customers and inspecting properties and this is a sign of the times for most professions. Website and Social media marketing give real estate agents the opportunity to be discovered by sellers and sign trailers can be parked in busy areas (as well as at properties for sale) to stay front of mind in the local area.
We help good real estate agents create their own website and manage the content marketing for their social media profiles and most of my time is spent with our content marketing team to generate interesting articles about real estate and other industries we work in. Subscribe for some free guides on how to manage your digital marketing yourself.