We've just beefed up the content and examples in our WordPress Beginners 901 training course to include examples of how you could optimise website pages and blog pages yourself. It's a job that someone in the office can do or that you can outsource to a part-time employee or contractor – OR someone like us!
Like many tasks in many businesses Search Engine Optimisation is not a complex task, it just involves understanding the language your customers use when trying to search for you and where to optimise your website for those keywords and key phrases.
Keywords and key phrases for air conditioning system installers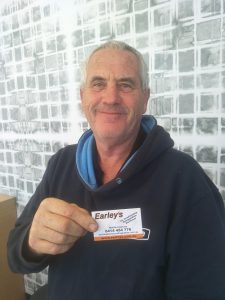 I've had the pleasure to meet with Neville from Earleys Electrical, Air Conditioning and Refrigeration and learn more about the tasks he performs in some of his simpler jobs. As an air conditioning installer he does this type of work day in and day out and he uses the technical terminology that electricians are taught in their TAFE trade courses. Exploring the keywords and phrases that his customers might use to find him has been an eye opener.
I'm helping Neville build a solid online presence that has all the features of a Minimum Viable Website that he can build on to add extra features like a blog and online shop. When we're done with that we'll focus on the Call-To-Action and website goals and we'll see how effective the website is to bring in new air conditioning customers.
Can you trust Google to recommend the right keywords?
I grew up and spent most of my life in Sydney. I moved around after leaving home and like many kids in their twenties did a bit of driving to various parts of the city from Cronulla to Penrith and Hornsby and the Northern Beaches. As a result I got to know the roads and how to get around and when I first started using Google Maps to navigate I realised that local knowledge is often much more valuable. How does this relate to keywords, I'll explain.
Google is in the business of auctioning off keywords and they are very good at it – almost so good that US and other governments are talking about breaking the company up for anti-competitive reasons! Google is also at the forefront of Artificial Intelligence which means that they have some of the smartest computing power on the planet. The problem that digital marketing experts and AI computers have is that they don't really know the "intent" of a person when they search for something. They don't know if they are searching for information for a purchase they'll make next year or whether they are ready to buy straight away – although their getting closer and closer with things like Google Home.
What I discovered with Google Maps is that if you know an area very well you will know which route to take at a given time of the day. Likewise, if you have been in the business for a while you'll have a good idea about the keywords that buyers use and rather than a shotgun approach (that Google sometimes recommends) you could do better by targeting a narrow band of keywords and phrases to measure the success.
OR, you could start a blog, Youtube channel or Instagram account and pepper lots of different keywords in lots of different places, while showing potential customers what you do and how you do it.
Helping customers brings you business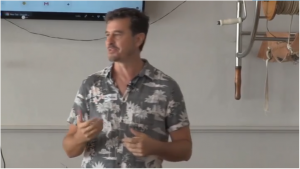 My background is training and as a trainer I've discovered that many people learn something new because they want to understand roughly how it works. They don't necessarily want to be an expert but they don't want to be completely ignorant and if they are a potential customer they do their research so that they don't get ripped off.
I explain that in my free digital marketing seminar I did at Merewether Surf Lifesaving Club in Newcastle.
Digital Marketing is like most other tasks that a business does – it's made up of a whole lot of simple things – and the secret is to know what you need to do. With Search Engine Optimisation (SEO) you need to know what some of your keywords are and where you can put them on your website.
When you realise that most of your competitors are trying to do the same you'll see how important it is to get onto it quickly, then improve it regularly and then publicise your website. Even if you have a great website and it's optimised for keywords you'll need to get traffic to it to measure how successful it is.
Learn basic WordPress skills that optimise your website for keywords
The video below shows you some of the steps we take to create and optimise the website for Earley's Electrical, Refrigeration & Air Conditioning. Neville is the owner and his company has been providing air conditioning and refrigeration services to residential and business customers for over 30 years. Enjoy.
Get solid WordPress and SEO training
The WordPress Beginners Training Course (code 901) covers some of the most basic skills you can use on your website. When you actually look at it you'll realise that its similar to using Microsoft Word and that means that you or a member of your staff could make a lot of the changes that you want all by yourselves.
In this course you'll learn about pages and posts as well as images, how to edit images and how to optimise your website using categories and tags. You'll be given an assignment where you'll see how these SEO tasks help websites get discovered by Google and appear on page 1 or 2 of the organic (FREE) search results.