Training courses are designed for people who want to be taken on a learning journey that gives them practical skills to help them remember what they learn.
The olden days
Before the Internet, a training course usually involved
finding a good training centre within 20kms
reviewing their course schedule for course duration and session times
enrolling before all available seats were taken
going to a physical training centre,
being shown how to perform a task, and then
having a go yourself.
If you got stuck you'd put your hand up and the trainer would come over, see what you've been doing and then correct you and explain what you did wrong.
Then you'd all have a tea break with coffee and Tim Tams and chat for 30 minutes (but it should have been a 15 minute break). Does that sound familiar?
Videos, Workbooks, Support
Now it's the same but different.
you can enrol and start whenever you have time,
the training instruction is delivered via video (and replayed as often as needed).
you don't need to travel and can learn from home
you can use website chat, email, sms and phone if you get stuck
have a coffee and whatever you want to eat from your fridge or pantry
Videos are easy
The biggest change we've noticed is how easy it is for anyone to create a training video. Some of these videos are of people speaking (talking head videos) and others are screen recordings using the software.
There are thousands of great bookkeepers and accountants and they can all create videos to explain how to use the software – and you can watch most of them for free online and particularly at Youtube.
The hardest part of creating a course is to design the learning journey that starts with basic skills and then gets gradually more complex, building on the basic skills you've just learnt.
With bookkeeping this normally means doing the full cycle of
quoting,
invoicing,
accounts receivable and
receiving payment.
But none of this normally goes to plan. If you're a course designer you will know about some of the tricky things that can happen and build them into the learning journey. That's what we've done with our courses.
Videos are cheap
If you can't afford a premium short course which also includes:
training workbooks,
practical tasks,
support when you need it and
a certificate to demonstrate you're competent,
then access to a video library is one of the cheapest ways you can learn. When you choose our training libraries you can have the confidence that the videos flow from one logical step to the next.
Click the Learn Express logo below to see the training video library options.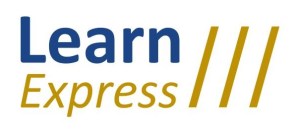 If you find you need support AND the training manual you can explore one of the tutoring packages.
Tutoring for one on one attention
Tutoring in how to use Xero and MYOB has always been popular for students who need the complete attention of a trainer. They've become more popular in the last few years because companies like Airtasker entice contractors onto their platform and then promote them – but have you ever used Airtasker?
We've heard from people who've used Airtasker for delivering things or other handy man tasks that haven't gone that well. Many people have had a great experience but the problem with the Airtasker platform is that you never get any of the persons contact details until you choose one person and pay your money.
Even then, some Airtaskers will communicate with you solely through the Airtasker platform rather than give you their email address and mobile number.
With our tutors you know who you're getting and they know their stuff.
Click on Trevor Turners ad below to see our tutors and tutoring packages.