Existing Tradition Panasonic Business Telephone System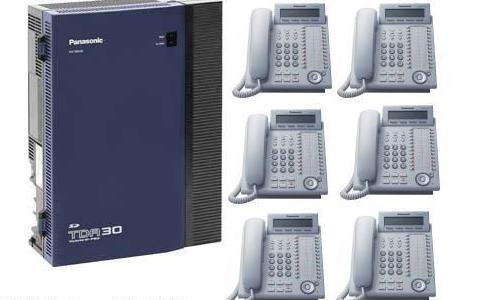 Most modern telephone PBX systems have the capability to connect to Voice over Internet Protocol (VoIP) so that you can save a lot of money making outbound telephone calls. We had an example of a typical request for VoIP functionality from a traditional telephone pbx system today and because it is an example of a common need and request we've written this blog post to help you understand what to do.
Use Your Existing Panasonic Hardware
This company has a Panasonic KX-TDA30AL telephone system (http://www.panasonic.com.au/products/details.cfm?objectID=2180) and are paying too much for their telephony calls and line rental so they want to go VoIP. They own their telephone system so they don't want to go out and purchase another one if they don't need to, but they want to find a way of using it with a new VoIP service like the one we provide here at virion. When you look at the Panasonic web page for this particular system it says "Using a VoIP gateway, the system converts telephone voice signals into IP packets", and they say on the web page that you should speak to your Panasonic dealer about pricing for IP Gateways. This is an important piece of information because a VoIP gateway does not normally come with most telephone systems, instead, the functionality is made available with the purchase of an additional piece of hardware and the cost of this hardware can be significant ($600 to $1500) depending on the brand and model of your telephone system.
The IP Gateway for this particular telephone system (the KX-TDA3450X) costs approximately $900 (by averaging the quotes we received from 3 different dealers) and this might seem expensive but the good news is that it takes a relatively short time for a technician to configure it for the virion business voip service (30 – 60 minutes).
The next aspect of this project is to consider that when you use VoIP you are using a broadband internet connection to send and receive voice data and you have the choice of can either use your existing broadband internet service or organise to have a new broadband service setup that is dedicated to voice traffic. If you are a relatively small business with up to 6 concurrent calls you can get away with an existing broadband internet connection (provided it is business grade – no drop outs – and is setup to prioritise voice data. If you expect you will have more than 6 concurrent calls it is prudent to get a dedicated Voice ADSL connection (they call this a tail or a pipe).
The final aspect of your implementing VoIP at your business is your modem and your network. You must ensure that you have a good quality modem that prioritises voice traffic and you will need to ensure that your IT consultant is involved in the implementation to ensure that the installation goes smoothly. There are many different brands depending on your budget, Draytek modems are very well regarded and one of Australia's top bloggers has written a comparison article to find the best performs for small business (click here to read it)
Rather Get a New VoIP Business Telephone System for $1 per month?
VoIP Business Telephone System Handsets


VoIP handsets enable your small business to take advantage of the functionality and flexibility of a hosted CloudPBX. These handsets can be located in remote offices like staff or contractors homes or even interstate or international offices.
Learn more about Business Telephone System Handsets
Business Telephone System Call Flow Scenarios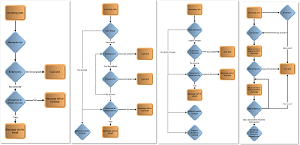 Do you want to see how most people handle the calls with their business telephone system? These call flow scenarios enable you to quickly choose from the most common choices and can help you get a good solution quickly.
Business Telephone System Scenarios
[button link="http://virion.com.au/services/cloudpbx-hosted-pbx/" bg_color="#0e6bf5″]CloudPBX Features[/button] [button link="http://virion.com.au/servicesupport/request-a-quote/"]Request a Quote[/button]  [button link="http://virion.com.au/order-cheap-phone-system-now/" bg_color="#0cba06″]Sign Up Now[/button]