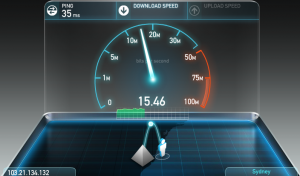 VoIP Business Telephone Terminology
We've received a lot of interest from our cheap phone system offer and in the information we provide prospective customers we realise that VoIP technology and terminology can be very confusing for first time users.
It's true that VoIP rates are cheap, VoIP phone systems are cheap and the capability of being able to move office and keep the same phone numbers (programmed in your phone system) is fantastic. The other features you can read about here: VoIP Services.
Broadband Internet Speed is Important for Business Grade VoIP
One of the most important things to understand is how dependant your VoIP Phone System is on your Broadband Internet Connection. There are several ways of testing the speed of your Internet service and you can even get a little nerdy and get to know about voice codecs to see how many conversations you could have at the same time using a VoIP system (concurrent conversations).
Learn more about testing your Internet Speed and how many concurrent calls that enables you to make.
Learn more about VoIP Business Telephone Systems
VoIP Business Telephone System Handsets


VoIP handsets enable your small business to take advantage of the functionality and flexibility of a hosted CloudPBX. These handsets can be located in remote offices like staff or contractors homes or even interstate or international offices.
Learn more about Business Telephone System Handsets
Business Telephone System Call Flow Scenarios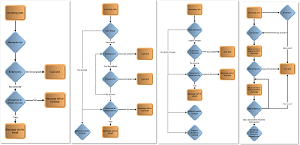 Do you want to see how most people handle the calls with their business telephone system? These call flow scenarios enable you to quickly choose from the most common choices and can help you get a good solution quickly.
Business Telephone System Scenarios
[button link="http://virion.com.au/services/cloudpbx-hosted-pbx/" bg_color="#0e6bf5″]CloudPBX Features[/button] [button link="http://virion.com.au/servicesupport/request-a-quote/"]Request a Quote[/button]  [button link="http://virion.com.au/order-cheap-phone-system-now/" bg_color="#0cba06″]Sign Up Now[/button]